Lea Bertucci
DEATH RATTLE, DOG WHISTLE
DEATH RATTLE, DOG WHISTLE is a series of short pieces for wooden flute, field recordings taken from my window in real time, some works for tape and another piece for organ and saxophone.
Lea Bertucci is a composer, performer and sound artist whose work describes relationships between acoustic phenomena and biological resonance. In addition to her longstanding practice with woodwind instruments, she incorporates multi-channel speaker arrays, electroacoustic feedback, timbral approaches to composition and tape collage.
Her discography includes a number of solo and collaborative releases on independent labels and in 2018, she released the critically acclaimed Metal Aether on NNA tapes. In 2021, she re-launched Cibachrome Editions, a new imprint for musical releases, graphic scores and sound art related objects.
Her musical collaborations extend to other chamber-noise projects, notably a recently formed duo with vocalist Amirtha Kidambi, who released their debut album Phase Eclipse on Astral Spirits Records in the fall of 2019 and The End of Softness EP in June of 2020. As a sound designer, Lea has collaborated with dance and theater companies including Big Dance Theater, Pig Iron Theater, Piehole!, and director Mallory Catlett. Lea is co-editor of the multi-volume artists book The Tonebook, a survey of graphic scores by contemporary composers, published on Inpatient Press.
As a solo artist, she has performed and exhibited extensively across the US and Europe with presenters such as The Museum of Modern Art New York, Gagosian Gallery, Blank Forms, Museo Reina Sofia Madrid, Pioneer Works, The Kitchen, Roulette, The Bemis Center for Contemporary Art The Walker Museum, Levy Gorvy Gallery, The Renaissance Society Chicago, Muziekgebeow Amsterdam, and Unsound Festival, Krakow. She is a 2016 MacDowell Fellow in composition and a 2020 Bemis Center for Contemporary Arts Sound Artist in Residence. In 2021, she has recieved commissions by the INA GRM in Paris and Quartetto Maurice in Turin, Italy.
Weblinks
https://leabertucci.bandcamp.com
https://www.instagram.com/lilbertucci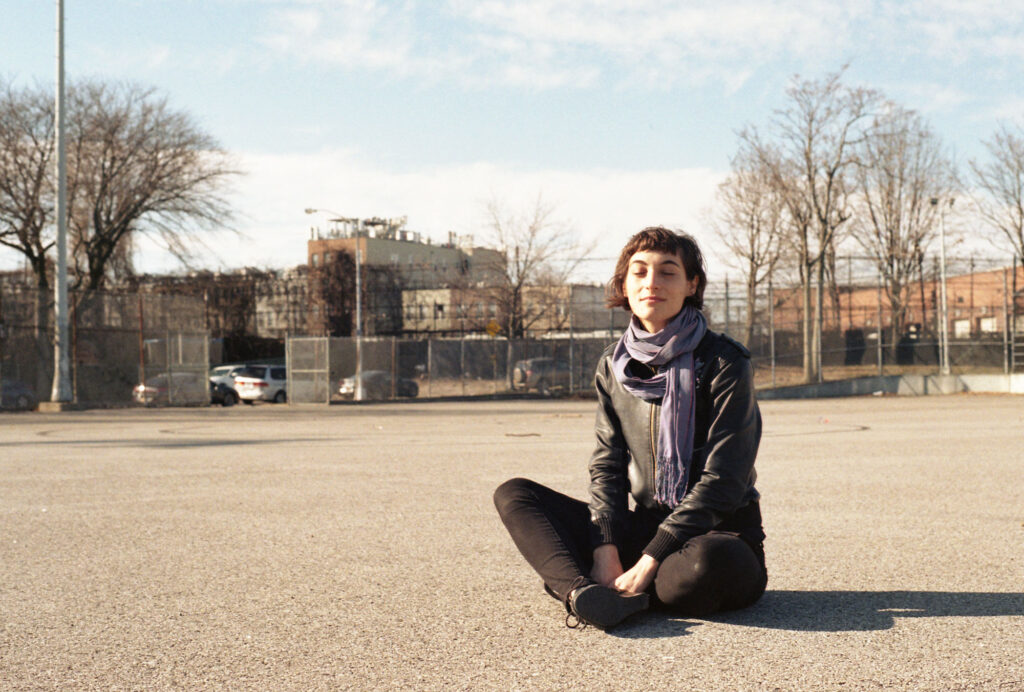 CURRENT WORKS
NEW RELEASE – A Visible Length of Light (Available April 16, 2021)
Solo LP self-released on Cibachrome Editions
Channelling temperaments of dislocation and wanderlust, filtered through impressions of distinctly American landscapes –  coasts, cities, prairie – and the sonic material of everyday experience, defamiliarized by crisis, the New York based composer and multi-instrumentalist, Lea Bertucci, delivers A Visible Length Of Light. Conceived across much of 2020, A Visible Length is the product of real-time reactions to, and reflections upon, the instability of the year, distilled into a series of prescient auditory typographies that shimmer with life and hope.
-Bradford Bailey
Pre-Order: https://leabertucci.bandcamp.com 
FACT – ARTIST DIY: LEA BERTUCCI (2020)
Artist DIY is a series of videos made by artists in collaboration with FACT in response to the COVID-19 pandemic.
FACT edits each episode remotely, while the artist shoots at their home or studio with whatever equipment they have available. In this episode, composer Lea Bertucci creates an improvised piece in isolation from her apartment in Queens.
Bertucci, who was at a residency in Porto as the pandemic began, was forced to cancel a European tour and return to New York. On her return, she dug out some field recordings from a trip to Brazil, and responded to the sounds of the locked-down city with her flute.